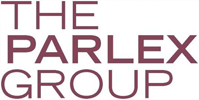 Parlex Group
Stentors, as a member of the Parlex Group, a network of 28 medium-sized law firms across 25 countries in Europe, Israel, the United States and Malaysia, can immediately utilize the capacity of legal counsel in these jurisdictions. The goal of our participation in the Parlex Group is to ensure our clients the possibility of immediate access to the first-class legal counsels in target countries with invaluable knowledge of the local market´s specificities.
The membership also brings us the simplification of workflows and increased work efficiency on cross-border projects through the connection in Parlex Group. The excellent professional and friendly relationships within Parlex Group bring to our clients the benefits of multinational law firms while retaining a high degree of flexibility in the boutique's offices and favorable service prices.
With Parlex Group we support the possibility of job mobility for young lawyers with a view to deepening cooperation, but also to exchange experience in which Stentors fully supports consultants.
More information about us and Parlex Group is available at https://parlex.org.
The Association of Chemical and Pharmaceutical Industry of the Slovak Republic
Stentors is a member of The Association of Chemical and Pharmaceutical Industry of the Slovak Republic, a voluntary association of entrepreneurial entities active in the field of the Slovak chemistry and pharmacy. The Association represents 61 member entities with more than 16,000 employees. Its activities are aimed at defending the commercial and entrepreneurial interests of the chemical and pharmaceutical industries, in dialogue with Parliament and the Government, trade unions, interest groups, national and international governmental and non-governmental organizations, as well as support enterprising of its member entities, particularly by means of specialized information services.
The role of Stentors as the only law firm within the Association, is not only to support the Association in legislation, but to support individual members of the Association in addressing any legal issues in their respective entrepreneurial areas. The information gained from the specialist conference, contacts within the Association and particularly, the practical experience gained in our work with other members of the Association are compiled into effective legal advice for our clients.
More information about The Association of Chemical and Pharmaceutical Industry of the Slovak Republic is available at https://zchfp.sk.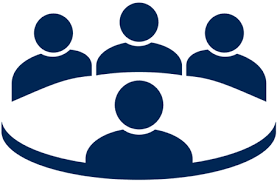 Round Table of Procurement
Stentors is a member of the Round Table of Procurement, a platform, which brings together government institutions, legal entities, entrepreneurs and individuals who are engaged in corporate purchasing and procurement.
Stentors and other member institutions, share a common interest in developing professionalism and expertise in corporate purchasing and public procurement, which is also one of the main goals of the association, as enshrined in its statutes.
This membership provides us with excellent education from our legal consultants with the guarantee of professionalism and expertise in the field of public procurement, as well as regular meetings with experts and specialists, the possibility to exchange experience and the opportunity to participate in the legislative process.